Building God's Kingdom One Life At A Time
Creative Movement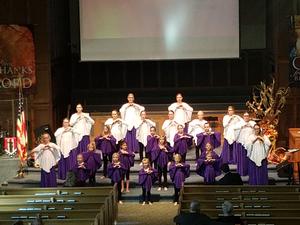 "Let the people of Zion be glad in their King. Let them praise his name with dancing."
Psalm 149:2b-3a
Creative movement is a worship dance ministry for young ladies grades 9-12. It is a group of young women that bring songs alive with motion, gestures, expressions and actions. A spiritual song is interpreted and acted out to bring feeling into the lyrics of a song, making the song come alive. It is spirit in motion. Every movement says something about our relationship with God.
Worship dance is not a matter of skill and ability. It is a matter of an obedient heart that wants first to be with Jesus, to know him in the beauty of his presence. This means that anyone, even those without dance training can be involved in this special worship experience. It is about praise and worship to our Lord.
We want to invite you to join this group and experience worship in motion! If you have questions or want more information please email the director:
Ashley Elgersma - ashleyelgersma@hotmail.com
The group practices every Sunday evening at 6:00 p.m. during the school year, and takes the summer off.